Engage attendees through networking and gamification. Attendee Connect allows app users to interact through private messages, live activity feeds and gamification. All activity flows into real-time analytics providing engagement insights at your event.
Find out more about Attendee Connect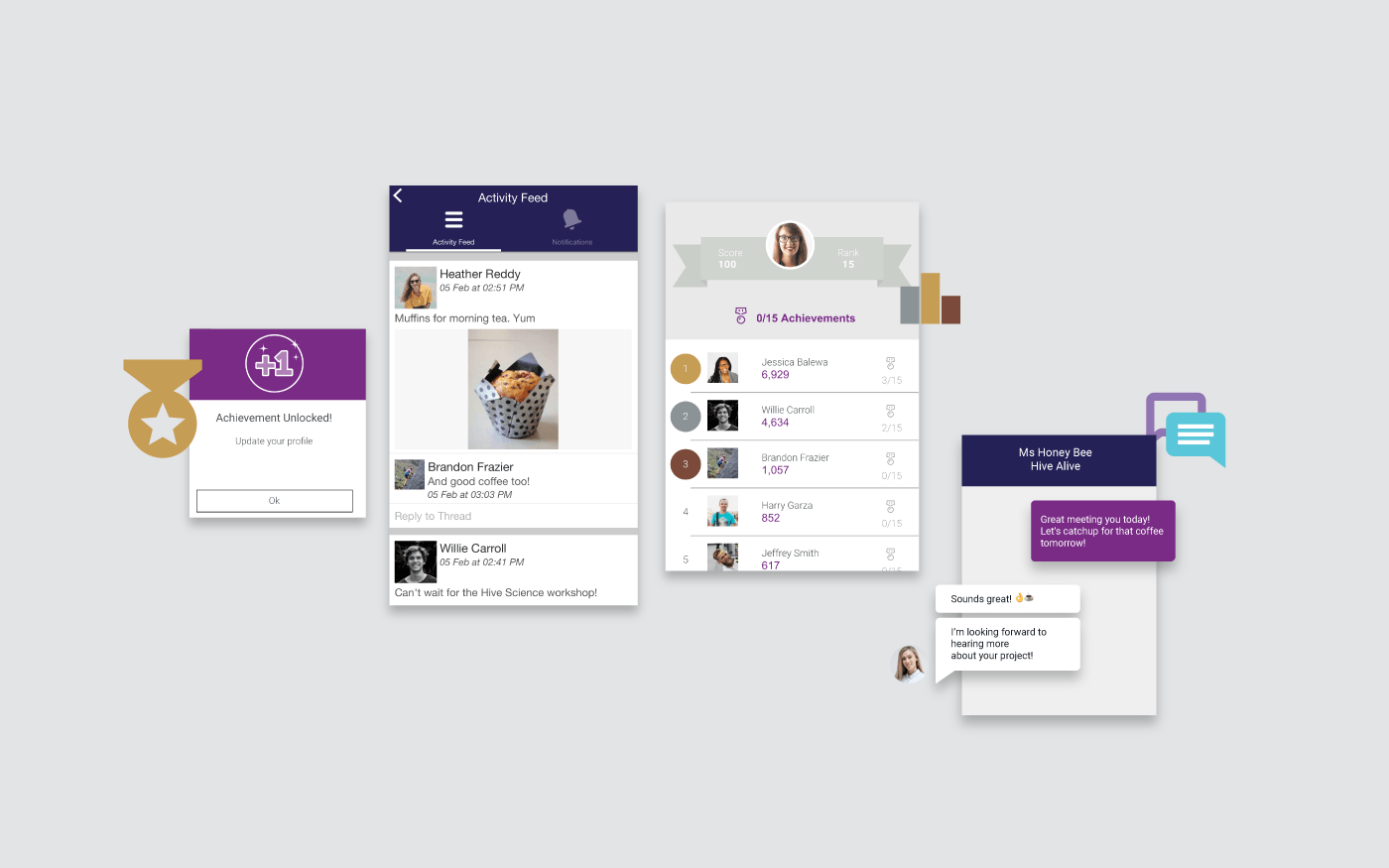 Features:
Profile List: Add a searchable list of attendees including options to display a profile image and customisable information. Attendees can edit their own profiles and privacy settings.
Private Messaging: Allows attendees to send private in-app messages to one another. Messages can be switched on for selected attendee types or globally and attendees can control their own settings
Activity Feed: Great way to encourage app users to interact. App users can post status updates in real-time.
Points, Achievements and Leaderboard: Build excitement with a social game - complete with an in-app leaderboard and achievement system. Award points for in-app or suite-wide actions: including posting or commenting in the activity feed, or participating in Interactive Sessions.