Discover the sponsorship opportunities of the Entegy Suite

Cover technology costs and increase event revenue by offering sponsorship packages

Offer a single 'app sponsor' category or alternatively offer multiple sponsorship opportunities

Offer sponsored push notifications, menu icons, pages, competition or feedback forms, linked banners and more


Support sponsorship ROI with user interaction statistics
App - Banners
Page Banners sit at the bottom of the app menu and content pages. They can be just an image or link to a page within the app or an external website. Create as many banners as you like within your app, or set a global banner (which you can then override on individual pages).
 Page banners overview
 What page types support custom banners?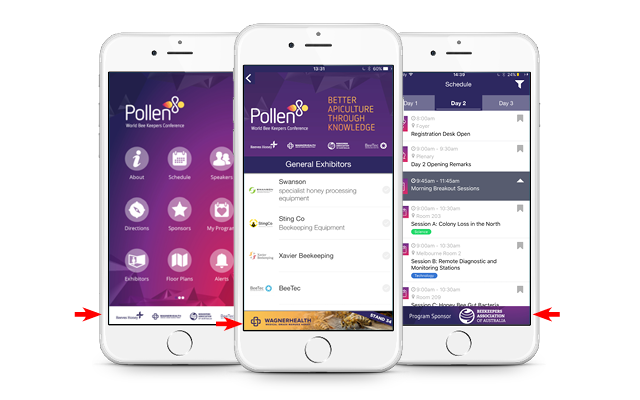 App - Menu icon
Our customisable menu icons present an opportunity to give sponsors a dedicated button on the app's main menu. Put them front and centre and link to their profile in the app or to their website.
How to add a custom menu icon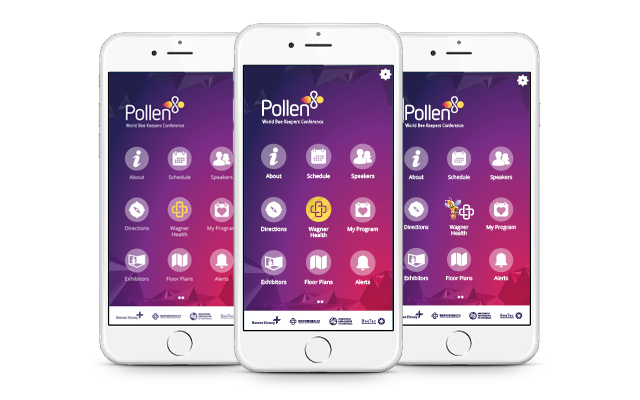 App - Push notifications
Push Notifications can be sent to those that have downloaded the app (and accepted push notifications upon download) to advertise a particular sponsor.
 What are push notifications and how to send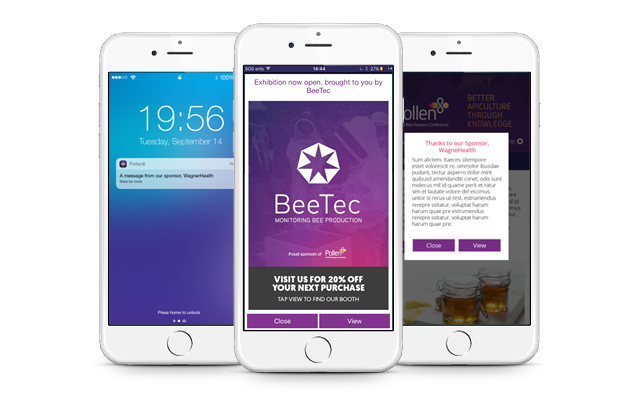 App - Popups
Create popups which can be added into any number of pages within the app. They can either be a simple message or link to another page within the app. Popups have the option to show just once or on every visit to the page.
How to create a popup message

TIP: Less is more!
No one likes to be bombarded with messages. So, be conservative with how many popups and notifications you allow sponsors – delegates will ignore notifications if you send too many.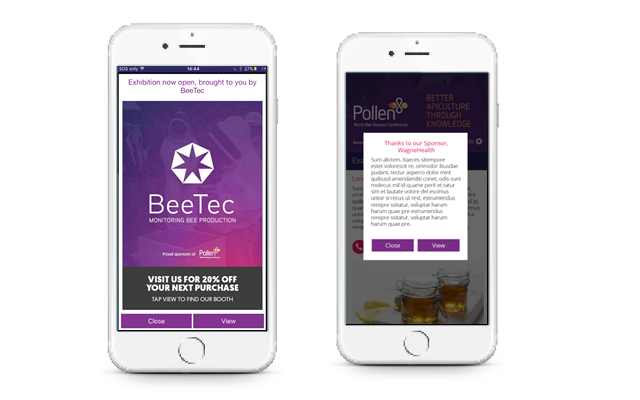 App - Sponsored sessions and pages
If a sponsor wishes to support a particular session within the program, this can be reflected in two ways.
Display their logo next to the session name in the schedule
On a session page, highlight a sponsor by adding acknowledgement text and a link to their sponsor profile page. You can also add a custom header to the session page and/or banner.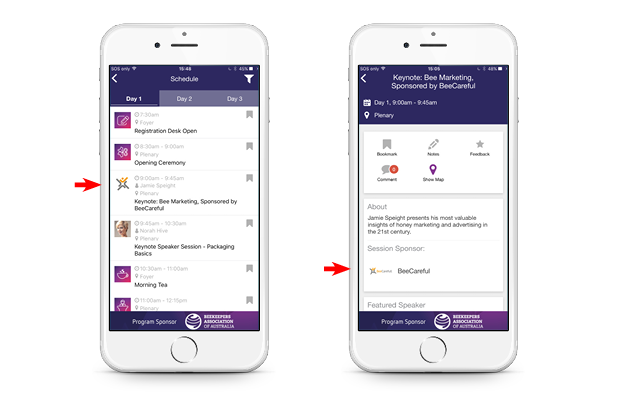 App - Page Headers
Integrate your sponsor's logo into the global feature header or the feature header or only specific pages.
Adding a page header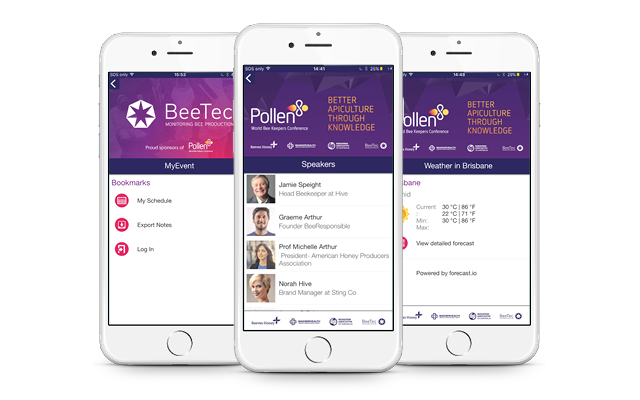 App - Splash screens
Put your sponsor's logo in front of attendees as soon as your app is opened with inclusion on the app's loading screen.

The splash screen is specific to the overarching app design and is not able to be changed without fee after your app has been submitted to the App Store. It can be altered, but it requires a resubmit to the App Store, this has two implications:
Any sponsor logos or other branding on the splash screen would be on a much more permanent basis than the other options within this list.
If the app is running through a Portal, then it wouldn't be advisable to have a splash screen relating to a specific conference as it would need to be present after the conference has finished.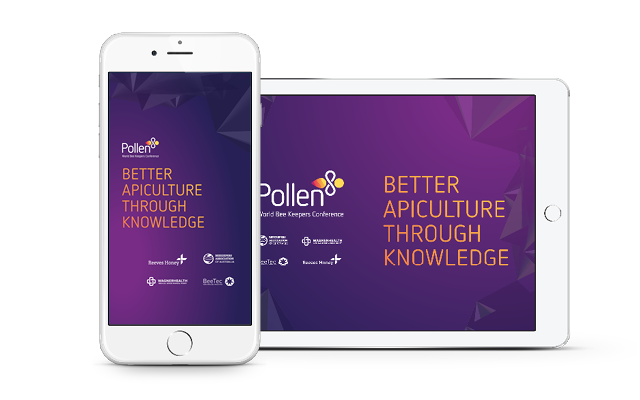 App - Icon and Store Listing
Perfect for events with a global app/technology sponsor, include your sponsor's logo on the app icon. Seen in the app stores and on users' device home screens.

TIP: Be mindful when adding logos to App Icons that the corners are automatically rounded by the app store
 Customise your store listing and splash screens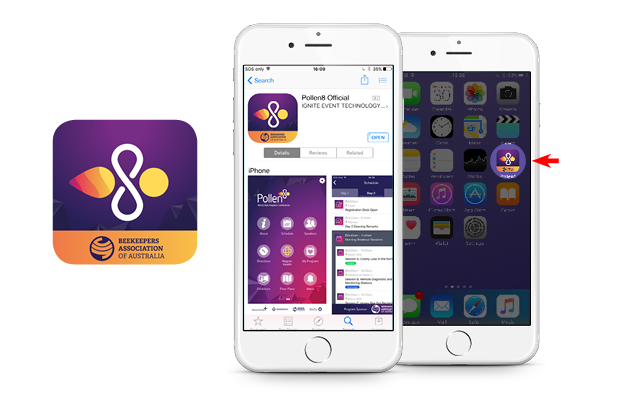 Attendee Connect - Activity Feed
If you are using the Attendee Connect Element, the opportunity exists to post sponsored statuses on the app's Activity Feed (an internal Social Network specifically used for delegate interaction). To do this, you would need to log into the app as the Sponsor. You could also add a welcome pop up message to the activity feed.
Activity Feed Overview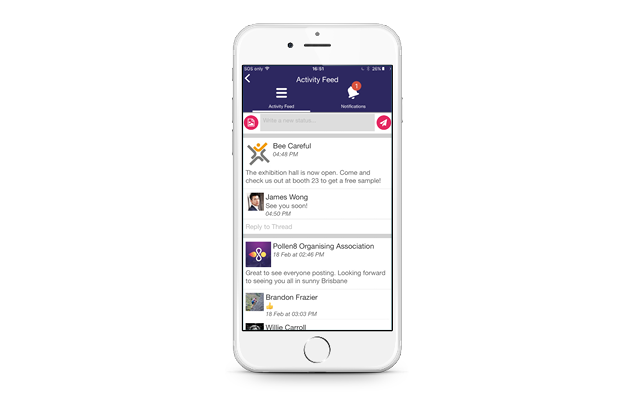 Interactive Sessions
If you are using the Interactive Sessions Element - session holding screens are shown between questions and before/after the interactive session. These screens are global across your event and are perfect for getting your sponsor's logo and custom message up on the big screen.
 Create a holding screen for interactive sessions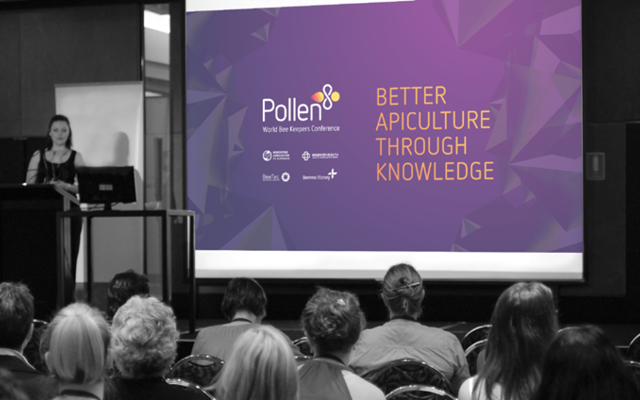 Kiosks
Welcome attendees to your event with your sponsor logo on Kiosk screens. If you are using the Kiosk Element it's easy to add a custom design to your kiosk display, seen on check-in or registration at the event by all attendees.
 Customise your kiosk design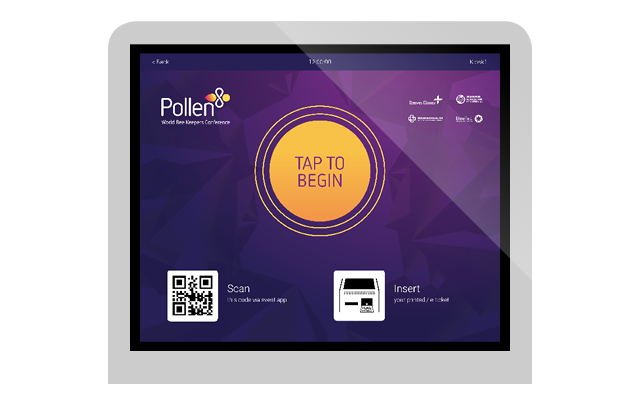 Badges
Add your sponsor logo to attendee badges using the Badge Creator. A great option for the event sponsor, which could be matched with custom lanyards.
 Use the Badge Creator to design attendee badges